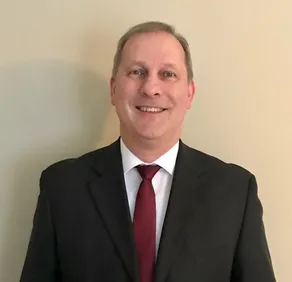 Dr. Voswinkel's passion for chiropractic did not begin until he was a sophomore in college. Prior to college, Dr. Voswinkel, a native Charlottean, worked in his father's dental lab with goals to become a dentist. He comes from a family eager to care for other people. Not only does his father run a dental lab, his mother is a registered nurse, his older brother is a family practitioner and his younger brother is an attorney and a registered nurse.

After high school "Dr. Bert" (as some call him) played, recorded and produced music professionally. He started traveling around the country promoting his group's records (albums back then) and CDs with some songs receiving air play. In conjunction he also started a sound and lighting production company working with national recording artists. While these adventures were exciting and successful (although with long hours and hard work),

Dr. Bert still felt the need to help others, as instilled in his family genes. After several years in the music business, he began a slow transition to academic life to become (as mentioned earlier) a dentist. First receiving an Associate degree in Arts, then moving on to a Bachelor of Science Degree in Biology from UNC Charlotte.

While still working part time in father's dental lab, he met a family friend who was a chiropractor. Dr. Voswinkel soon realized the remarkable help and immediate relief this doctor gave his patients with chronic pain, and was convinced this was the path he would take. He soon moved to Atlanta to start chiropractic school. While in school, Dr. Bert's son was born, which gave him even more inspiration, as chiropractic can help the entire family. Dr. Voswinkel completed his four years of chiropractic school, including an additional year of national and state boards, in order to receive his Doctorate Degree. He then returned to Charlotte and started his practice near his old alma mater UNCC in conjunction with another well established, experienced chiropractor. Dr. Voswinkel worked in that practice for five years, gained valuable experience, and made trusted friends among his many patients and professional relationships.

In March 2005, Dr. Voswinkel opened his own practice in downtown Charlotte - Gateway Chiropractic. This office location is easily accessible, offers a modern, relaxed atmosphere, and has been given great reviews from patients!

Other attributes Dr. Voswinkel offers his patients are his certifications in Thompson Drop technique and Chiropractic Adjunctive physiotherapy. He is licensed North Carolina and is also a member of various local and national Chiropractic organizations. Each year, he continues with board approved education courses to stay up to date with the latest care and techniques. Dr. Voswinkel was named one of the top chiropractic physicians in 2014 in the Charlotte area by Charlotte Magazine.

Some of the problems Dr. Voswinkel has effectively treated:

Headaches
Whiplash
Neck Pain
Back Pain
Shoulder Pain
Arm/Leg Pain
Carpal Tunnel
Sciatica
Joint Stiffness
Muscular Spasms
Numbness/Tingling
Low Energy
Stress
Scoliosis
Fibromyalgia
Dizziness
Auto/Work Injuries
Sports Injuries